You may have heard some successful brand stories and how successful branding makes these brands stand out from the crowd. But you may wonder, what exactly is BRANDING, and is it even important for your business?

Is Branding my business just a waste of my money? The short answer is no!
In essence, Branding is the nuanced art of actively shaping your brand. It is the way a company communicates itself both visually and verbally to create a memorable impression on consumers and become instantly recognizable to them. It is an intangible concept and yet it forms a very clear idea of what a company does based on its values and identity.
Branding brings about 4 key benefits for your Business: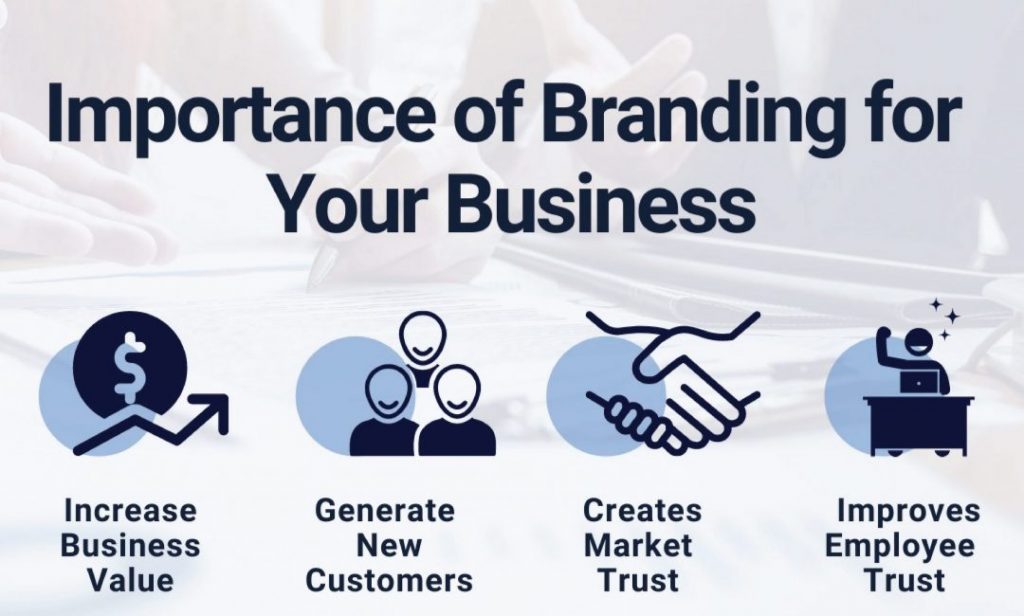 Branding Increases Business Value
Branding is important when trying to generate future business, and a strongly established brand can increase a business's value by giving the company more leverage in the industry. This makes it a more appealing investment opportunity because of its firmly established place in the marketplace. The result of the branding process is the brand reputation and brand value. That value can mean influence, price premium, or mindshare.
Branding Generates New Customers
When a certain perception of a brand has been established in the market, an uncontrollable chain of propagation begins. Word of mouth will pass the perception on and reinforce the brand image further. If the brand reputation is positive, potential new customers may come into contact with the brand, having an already-positive association in their mind that makes them more likely to make a purchase from this brand than from the competition.
Creates Trust Within the Marketplace
A brand's reputation ultimately boils down to the amount of trust that clients can have in it. The more you trust a brand, the better your perception of it, the stronger its reputation and, thus, the brand itself. Strong branding means there is a positive impression of the company amongst consumers, and they are likely to do business with you because of the familiarity and assumed dependability of using a name they can trust.
Improves Employee Pride and Satisfaction
When an employee works for a strongly branded company and truly stands behind the brand, they will have a higher degree of pride and satisfaction in their work, which can translate into better leadership, more involvement, and better products and services. Employees are also the first line of communication for any brand. Employees that have a good association with the brand will perpetuate that perception further down the line to the clients and partners they interact with.
Finally, to address the elephant in the room, if you have the right product fit for the market, Branding, if done right, will not be a waste of time and money but instead, help to differentiate your business from competition and reap the 4 key benefits mentioned above!
After all that has been said, we present to you our client's success story along with her testimonial – Chopstix & Rice's Branding & Marketing Journey – where she experienced exponential business growth through our professional Branding and Marketing services.

Faced with pandemic restrictions, a dwindling customer base, and battered sales, Mdm Loji was at her wit's end, until she enquired about our services on Facebook in late 2020.

In this video, get to discover the story and personal perspectives of Mdm Loji, the owner of Chopstix and Rice – a humble Nasi Padang eatery at Orchard Towers – who embarked on a branding and marketing journey with us a year ago. As a result of our brand and marketing project, the business at Chopstix and Rice improved dramatically despite the ongoing pandemic and it was even acquired by one of the top F&B groups in Singapore, all within a span of 1.5 years!

Don't just take our word for it, take hers.
If you have a strong desire to build a successful brand and yet, you are also constantly plagued with the question: "How can I achieve it?"; look no further and let us help you.

Consult with us today FOR FREE to learn more on how you can rejuvenate your business. You may very well just be our next success story.