Hello Business Owners!
At just 34 years of age, Melanie Perkins is one of the youngest females to run a tech company valued at over $1 Billion and she has been named the second-wealthiest woman in Australia. The company that she co-founded, Canva, was recently valued at $40 billion in 2021.


From selling scarves in a market to creating a multi-billion-dollar empire, here are 5 things you can learn from her success:
After its recent $40 billion valuation, Canva decided to give a 30% stake in the business to a charity that aims to eliminate poverty. This equates to a massive donation of $12 million. Obviously, we aren't all able to give away billions of dollars, but we can always start small.
At Bizsquare, we hope to use our little means to do the greater good. You can do the same as well – consider donations to charity, providing time or services to organizations pro bono, or even partner with another platform and contribute towards a cause. Giving back can also be viewed as helping build a positive reputation around your brand (among many other benefits), whilst helping those in desperate need in your local community and around the world.
Trying to raise capital wasn't easy for Perkins, especially when she was based in Australia and approaching U.S. investors – for many abroad, Australia is the "land down under" — a place too far away and too risky to invest in. When Perkins first attempted to raise money for Canva, she was told no more than 100 times. But this didn't stop Perkins, she kept persevering for more than three years until she met investor Bill Tai. Although he didn't invest in Canva, he played a vital role in helping Perkins and her partner Cliff Obrecht connect with people who could help them grow their business.

We all face rejections, even for me myself, but it is completely fine. Changing your perception when you receive a "no" in business can be quite liberating, it is all about your mindset. Think about it, it's just statistics: If I call 20 people, one person will likely say yes.
3. Listen To Your Customers
As entrepreneurs, we all think we have an excellent business idea — and often we're right. But what really solidifies the idea and makes it successful is listening to your potential customer's feedback and building solutions that help support them. After feeling frustrated that working with design programs was too complicated and engaging a graphic designer was relatively costly, Perkins started Canva.  Prior to Canva, Perkins and Obrecht had founded Fusion Books, which allowed users to create and print their own yearbooks. They listened to their customers about what worked and what didn't, which allowed them to then go on to successfully build Canva to where it is today.


We must realize that as entrepreneurs, our business will continue to grow and evolve over time. It's our customers' insights that will help you take our business to the next level. What we initially started out will eventually transform into something else, and we shouldn't be stuck on the original concept that we created.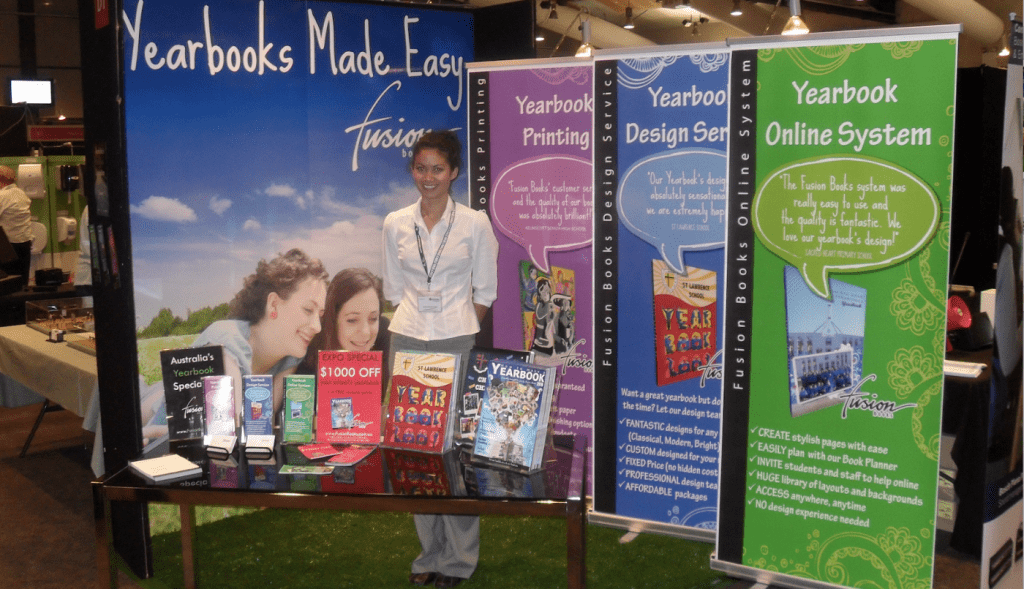 4. Implement Your Values Within Your Business
Perkins and Obrecht have strong moral values, and they ensure those values are represented in Canva's mission as well. In fact, it's even written into Canva's user guidelines. They even went as far as saying: "If we believe in our sole determination that your use of the Service is being used to discriminate, especially if based on race, religion, sex, sexual orientation, age, disability, ancestry or national origin, we may permanently or temporarily terminate or suspend your access to the Service without notice and liability for any reason."
At Bizsquare, we firmly believe in Transparency, Consistency, Quality, Integrity, and Social Empowerment. Publicly sharing the values that are embedded within your business's culture will not only resonate with your customers but also attract more members to your community.
5. Have Faith In Your Own Business
At just 19, after putting her college degree on hold, Perkins hit the road to try and raise funding for her big idea, but she was continually rejected. It's during these darkest times that you need to rely on your self-belief, which will get you through no matter what life throws at you. Many times, Perkins had to believe that she could make a success of what she was setting out to achieve.
Entrepreneurs often forget this lesson, and it's something that we can all do. It could start with a simple daily affirmation or vision board for practicing creative visualization. Building a successful business will not be easy, but remember, don't ever be swayed by naysayers!
Dreams can come true, and miracles do happen.
We hope these pointers can inspire you to set your business up for success!